M-City by the Schiavello Group is a mix of premium residences, retail and commerce located in Melbourne's thriving south-east. The Group required a creative and innovative visual corporate communication approach with a strong emphasis on design values to promote their new development.
HM's ideas for the resulting 90-second film were inspired by the concept of freedom the development promised. The space was the emphasis of the film, and HM used a dancer to compliment the story, highlighting the idea of freedom through movement. HM. also incorporated editing tricks to clone the dancer enhancing the concept further, supporting the film's tagline, "It's My City, it's where I can be me, it's where I can feel free."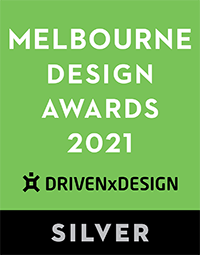 2021 Melbourne Design Awards
For more on this project or if you're ready to collaborate, let's talk.