YOUTH STRATEGY IDENTITY AND ACTIVATIONS
HM was invited by the Victorian Government to design the Victorian Youth Strategy Discussion Paper as well as engage with the Youth of Victoria through various marketing activations. The objective of this brief was to put a visual identity to the project and assist with capturing the voices of young Victorians.
HM designed and formatted the youth strategy discussion paper in consultation with the Victorian Youth Congress, taking on a strong identity that expanded to a social media campaign. HM developed a creative and innovative design, along with branded experiences and social media to capture their voices and persuade young people (12 to 25 years) in Victoria, to actively engage and interact with Government – something they wouldn't ordinarily do.

The discussion paper marked the beginning of a long conversation that needed to take place between government and communities right across Victoria to build a strategy that will create real, meaningful change.
The concept of the discussion paper's identity presented diversity, individuality and interconnectedness reflecting a tone of what we believed to be an accurate expression of what the Department was trying to achieve. The accompanying social media strategy encouraged young Victorian's to 'be heard', 'have your say' and 'raise your voice' by participating in the opportunities around the consultation phase.
In addition, two activations were delivered to provide alternative methods for young people who do not typically engage with Government through online forums, Zoom, Skype or round-tables to share their ideas and views and drive interest in the consultation process.
We designed and formatted the youth strategy discussion paper taking on a strong identity which expanded to a social media campaign. We then reached out asking young people to tell us their worries, challenges and priorities and how they imagine these issues could be solved through a fill-the-gap storytelling activity. The online template provided user friendly age-specific prompts where participants were given an opportunity to submit stories of their Hero. 
Their responses would not only help inform a new youth strategy but it assisted us and a collaborating young artist to create the ultimate team of Heroes who we expect would become synonymous with the final Youth Strategy identity. Linking the everyday heroes created from real stories of empowerment, becoming a symbol of hope and setting a benchmark for government's meaningful partnership with young people. 
TikTok is a platform built for raw self-expression which is why we chose to use this platform for a second activation to engage young people. A pioneering approach, we invited young Victorians to use their imagination and share a glimpse of where their minds are at by responding to succinct prompts through the creation of a TikTok challenge. The responses to the challenge, either #DayInMyLife or #MyVisionForTheFuture, will assist in forming a larger picture on the young person's hopes and dreams for the future.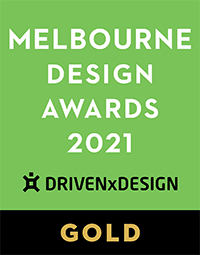 2021 Melbourne Design Awards
For more on this project or if you're ready to collaborate, let's talk.