GLOBAL BRAND CONSOLIDATION
Nucleus Network is Australia's largest Phase 1 clinical research organisation and the only Phase 1 specialist globally with facilities in the USA and Australia. Nucleus Network asked HM to build a brand strategy that would unite its subsidiary sites and enhance brand presence.
This also included the need for a consolidated, clear visual language that positioned Nucleus Network as the go-to for Phase I testing, resonating with both B2B and B2C audiences across multiple channels, mediums and countries
HM developed a brand strategy that would unite three sites and enhance the Nucleus Network brand presence. The initial discovery piece which included a customer journey mapping exercise resulted in the development of one brand message for both B2B and B2C audience segments, Advancing medicine, improving lives.
A toolkit was also rolled out successfully supporting consistent branded communication, across a wide variety of touchpoints and sites in Australia and the US. This contributed to new business growth and a heightened brand awareness.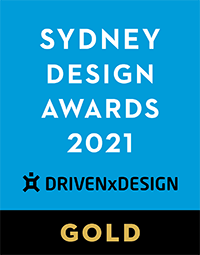 2021 Sydney Design Awards
For more on this project or if you're ready to collaborate, let's talk.